Life has a funny way of putting you right on the path meant for you. For me, that path took quite a scenic route, but brought me back to the passion that was always in my blood. Photography.
To tell you who I am, I have to tell you a story going back nearly 80 years. You see, I'm not the first DeMore to share with the world their passion for preserving memories. A long time ago, my grandparents had a studio in Pittsburgh when they were young.
My grandfather, a first generation Italian-American worked for a camera shop and studio as a young man. He met his future wife there. He got married, built his own studio with my grandmother alongside him, and they provided wedding and studio photography services to the people of Western Pennsylvania for years.
Their passion for photography was shared with their 9 children. My father, James, took the interest further. He experimented with different methods, pushed the art and created spectacular images. He took his creativity to the mainstream wedding photography industry and produced beautiful and unique images for his clients.
Now it's my turn. I was lucky to grow up with a camera in my hands and the support of my family. Between my professional photographer father and my artistic mother, I was taught to try to see the world differently and to push myself. I was a well-rounded student and believed my path was to move from Pittsburgh to Florida for college to pursue a degree in Aerospace Engineering. That path twisted and turned - I switched to Homeland Security and Professional Communication and earned my degree in 2010, right when the job market tanked. Thankful to have been raised to think my way through tough problems and to have always been ready and willing to roll up my sleeves, I went back to the two things that never let me down: horses and photography. I worked for a private stable for years while building up my photography business the right way. I studied at night and got my Master's Degree in Project Management, but I found that working in photography was the best decision I could have made.
And I get to share my path with my husband, Dustin, who has embraced this passion for photography with me. He sees the world a little differently, bringing another perspective to our wedding and event coverage. Together, we are so excited to capture moments of your life as your path takes you wherever you are heading.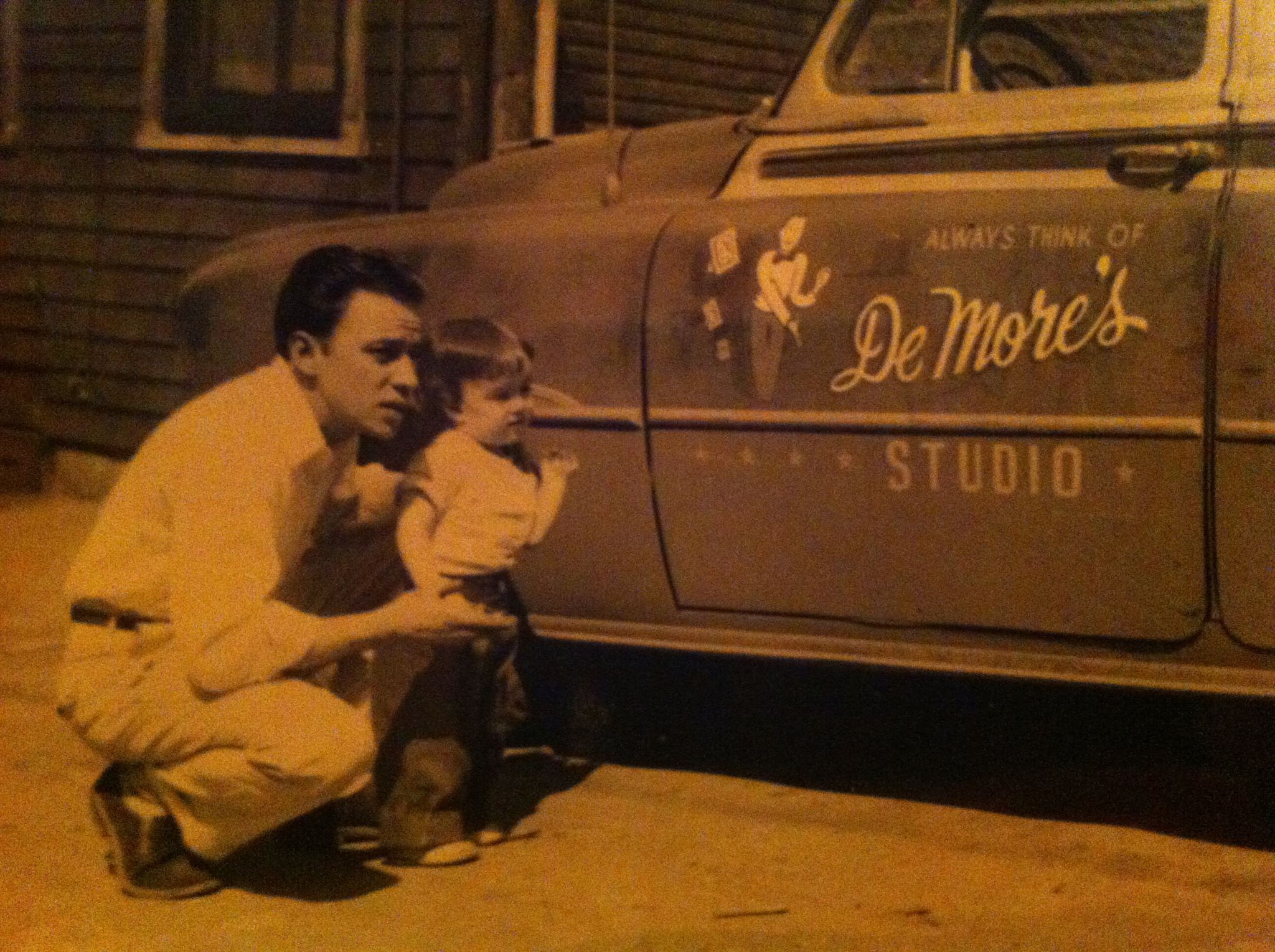 Pap DeMore and the family/business car..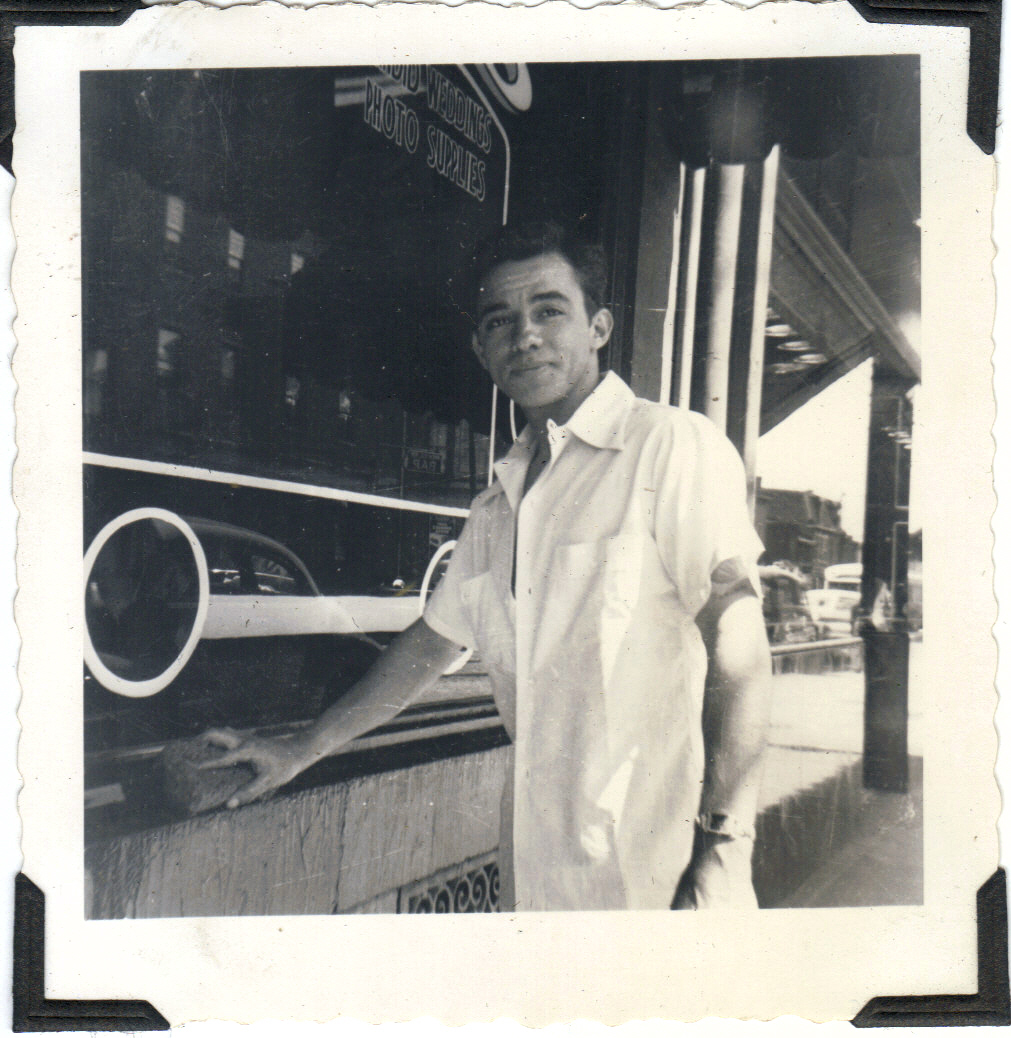 Pap rolling up his sleeves to keep the shop/studio looking its best.
Pap with some camera equipment as big as my camera bag.
A snapshot of Pap, Gram and my Great Aunt Marilyn in front of DeMore's Studio on Butler Street in Pittsburgh.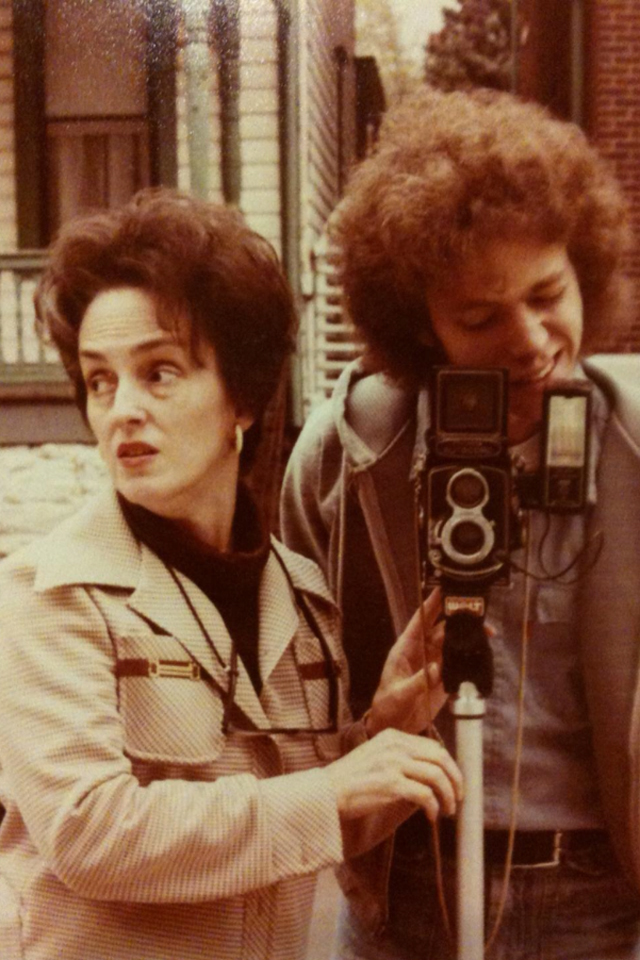 My beautiful grandmother and my dad on a shoot. Here they are photographing school photos back in the day.
Like father, like daughter
When I started learning how to shoot, my dad would hand me his camera at horse shows. Years later, I take him out to shows and let him play with the fancy new digital cameras.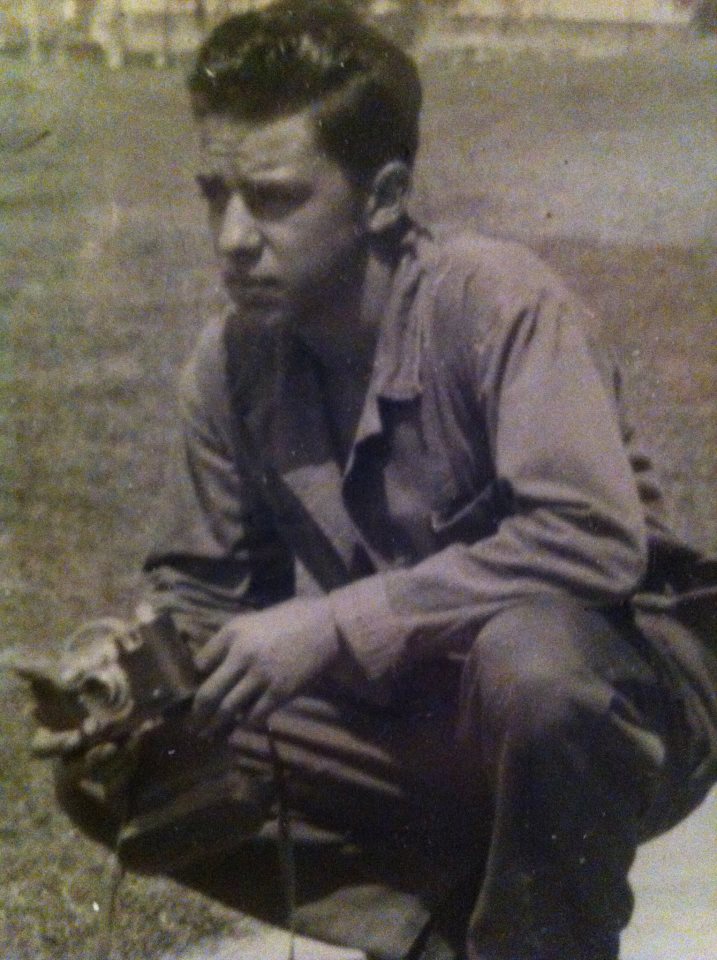 Photography is all about finding your angles and figuring out how to capture the light you see. Pap looks deep in thought deciding what his settings should be.
Pap & Gram were on the cutting edge and candid wedding photos were a brand new idea back then.
Be the change you want to see in the world. You can tell my dad smiled a lot more.